WhatsApp, the messaging platform owned by Facebook, has updated its Privacy Policy. All users received a notice, saying that the service will now be sharing user data with other Facebook companies.
This comes in stark contrast with what the company initially promised back in 2014 during the acquisition by Facebook when WhatsApp assured its goal is to know "as little as possible".
While users were able to opt out until now, starting February 8, they will have only one solution, if they don't want their data to be owned by the parent company – uninstall the app and stop using the service.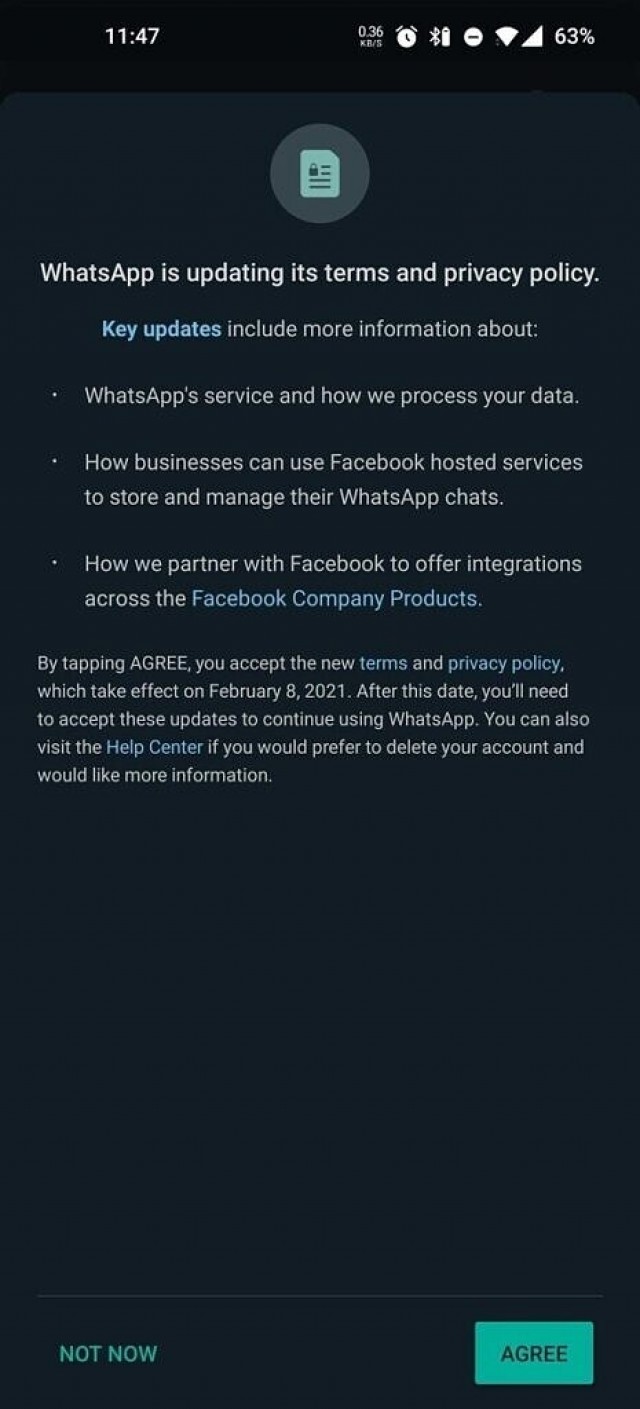 The update is designed to "offer integrations across the Facebook Company Products", which also includes Instagram and Messenger.
Data collected includes "battery level, signal strength, app version, browser information, mobile network, connection information (including phone number, mobile operator or ISP), language and time zone, IP address, device operations information, and identifiers (including identifiers unique to Facebook Company Products associated with the same device or account)."
Twitter Reaction:
Step forward against WhatsApp #WhatsappNewPolicy pic.twitter.com/hB0tjL7jhg

— Taha Shyk (@ShykTaha) January 7, 2021
My dumbass already accepted the policy without even reading it#WhatsappNewPolicy pic.twitter.com/AFXrlE2ye7

— Momna Tahir (@momna_tahir) January 8, 2021
#WhatsappNewPolicy #WhatsappPrivacy
WhatsApp on data privacy :- pic.twitter.com/bdlH6yYFFl

— Sidharth Jadhav 🇮🇳 (@_sidharth_2522) January 8, 2021