The vast container ship that blocked the Suez Canal for six days was freed and began moving north to an anchor point Monday, opening the critical waterway, as hopes grew that global supply delays will ease.
Engineers raced throughout the day to finish the job of dislodging the Ever Given after partially refloating the ship at dawn, taking advantage of an unusually high tide to make the job easier.
Tugboats helped pull the vessel out from the side of the canal where it had been stuck, before straightening its heading. Egyptian television images showed tugboats blaring their horns, as they towed the Ever Given to safety. Once stabilized it was towed toward an anchor point at a lake further up the canal system, enabling ships already in the canal network to travel.
In the evening, Osama Rabie, chairman of the Ismailia-based Suez Canal Authority, which runs the 120-mile shipping route, said it had been opened to hundreds of vessels that had been waiting to traverse.
Mr. Rabie said that clearing the backlog would take roughly three days, though some shipping industry veterans suggested it could be longer.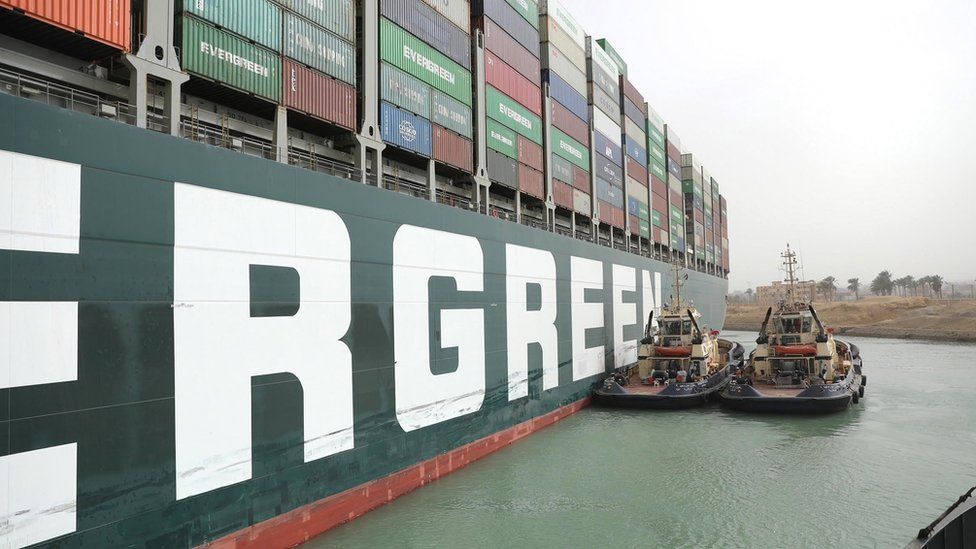 Rabei said an investigation would determine why the Ever Given got stuck, and he estimated daily losses to the canal of between $12 million to $15 million.
"The Suez Canal is not guilty of what happened. We are the ones who suffered damage." he said.